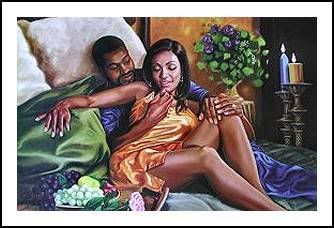 I'm yearning right now for your forbidden fruit
That (¯ooh.dotsee.doo¯) sweetest taboo
We in a good mood,
Chillin'
just me and my dude
kissing and rubbing,
stroking and sucking
Honeymoon high lovin'
We wildin' and buggin'
Doing one of your two favorite things
passionately fucking or
Making love to me
(¯twee-dot-dee-dot-daa.daa.daa¯)

Remember that?
(¯twee-dot-dee-dot-dee.ee.ee¯)

Huh baby?

You remember that –
(¯Baadaah.bah.bah.baaaa.bop¯)

Cuz I do…



Tara S. Gause aka Poetic Goddess Tara Shenéa
© 2007. All Rights Reserved.